Bathroom Remodelling,

Redesign & Renovations Sydney
Have a question or want to book your FREE in-home measure and quote?
Where Comfort and Aesthetics Collide
Your bathroom is the most important room in your home. It is a place of comfort and offers as much relaxation as the rest of your home. But what if it could be more? What if you had the chance to make it everything you wanted it to be? Would you take it?
Aussie Bathrooms believes that beauty and relaxation go hand in hand, especially in the bathroom. However, many bathrooms do not meet the standard that every Aussie should enjoy.
Our team at Aussie Bathrooms would like to change this. Enjoy solitude and a relaxing escape in your bright, functional, and efficient bathrooms with our remodeling and renovation services.
Aussie Bathrooms understands that bathroom renovations and remodeling can be overwhelming and a big undertaking. Leave that all to us. When you choose Aussie Bathrooms, you choose to work with professionals offering years of experience in bathroom remodeling and renovations, with knowledge, resources, and the right tools to help you transform your bathrooms into a sanctuary you've always dreamed of.
Experience a haven inside your home, and get your bathrooms remodeled and renovated by Aussie Bathrooms.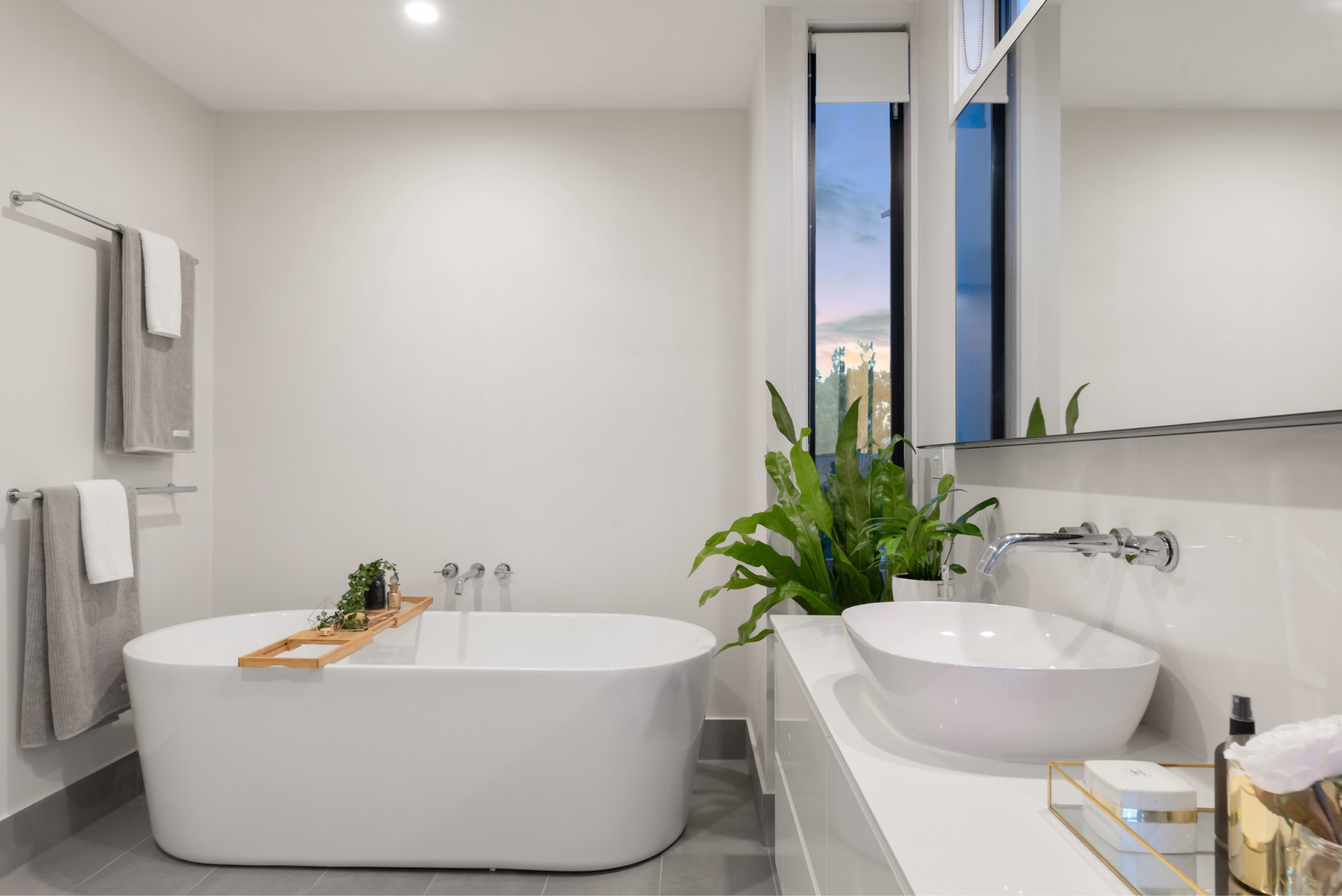 Modern Bathroom Renovation Sydney
Aussie Bathrooms is a trusted name for modern bathroom renovation, small bathroom renovations, and apartment bathroom renovation services in Sydney, Australia. Together with our professional team of designers, installers, and contractors, we take pride in producing the best designs fit for our customer's desires and budget. We strive to help you realize your dream bathrooms and make it a reality.
Aussie Bathrooms lives by our determination to provide excellent services that will make any homeowner fall in love with their homes and bathrooms all over again.
For  the best bathroom renovation experience and projects you can be proud of,  always choose Aussie Bathrooms. We provide expertly designed bathroom renovation service bespoke to your liking. Our world-class installers and craftsmen will put everything in place at a fair price.
Apartment Bathroom Renovation Sydney
Living in an apartment but still want to change the look and the vibe of your bathrooms? Aussie Bathrooms can help. Anyone can dream of a relaxing and spa-like bathroom, regardless of the type of structure they call home.
Renovating an old and outdated bathroom has never been a straightforward task. It's not always easy to find the perfect contractor, project manager, or interior designer to renovate your bathroom. Choosing which fixtures and fittings to buy for the project is also a time-consuming and difficult chore to complete on your own. Doing the renovation in an apartment where a different set of permits and requirements are needed makes it even more challenging.
Aussie Bathrooms is familiar with the permits, requirements, and demands of an apartment bathroom renovation. Whether you want to add a new tub to your master bath, change your tiles, upgrade your fixture or simply change the look and how your bathroom works, Aussie Bathrooms is ready to take on the challenge. Such changes in your apartment will make it feel more like home. With a simple apartment bathroom renovation, you can achieve long-lasting satisfaction and a better life in your home. Our team of courteous and highly-experienced professionals guarantees results that wows!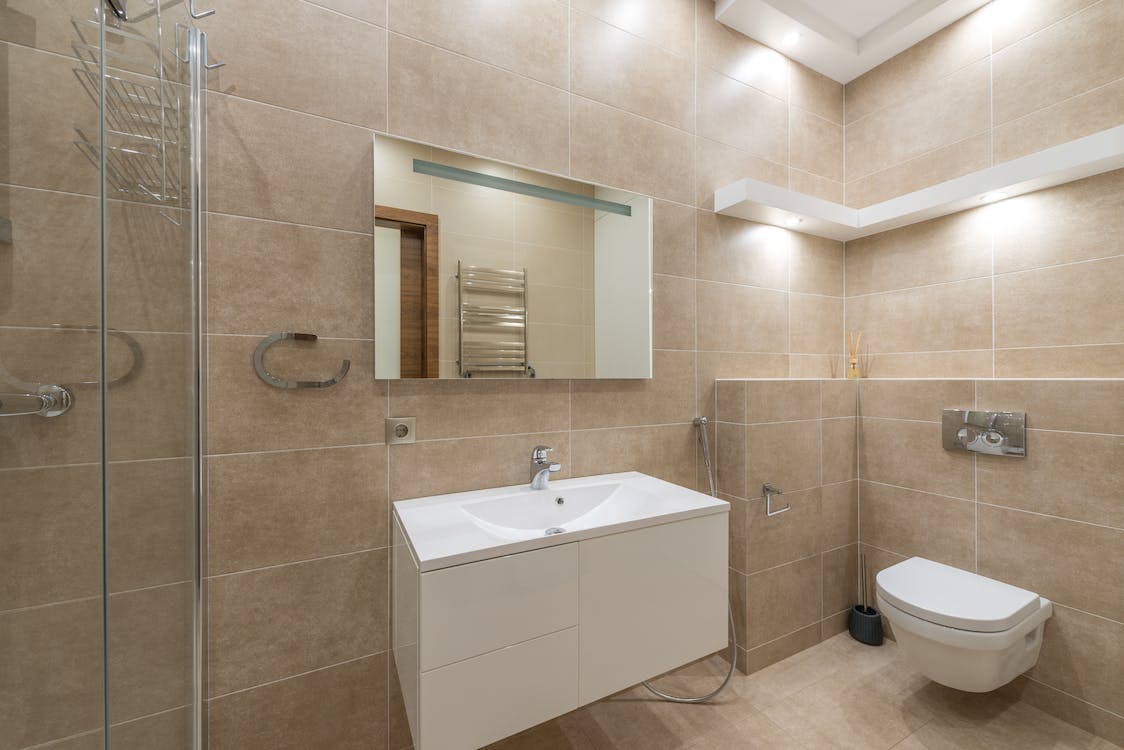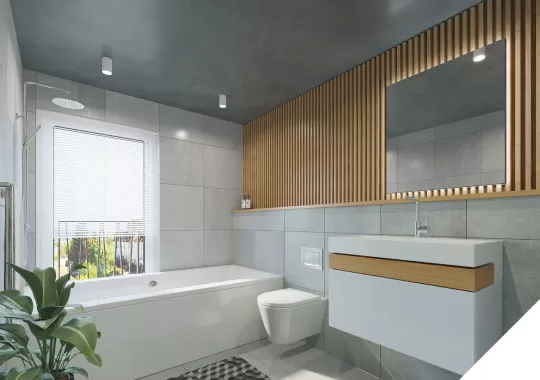 Full Bathroom Renovation Sydney
Do you have an outdated, old bathroom? Are you starting to feel tired instead of relaxed whenever you see the dirty walls or the dingy tiles? Maybe it is time for a full bathroom renovation.
A full bathroom remodel will never be a regret. It's the best way to refresh and update the style that you want for your bathroom without breaking the bank. A full bathroom renovation Sydney from Aussie Bathrooms will provide you with reputable service at an affordable price. From showers and baths to toilets, sinks, and vanities, we have it all. 
Full bathroom renovations are worth the investment. You deserve an inviting retreat that you don't have to worry about renovating again anytime soon. Here at Aussie Bathrooms, we can make it possible.
Talk to Aussie Bathrooms today about your dream bathroom renovation project.
Ensuite Bathroom Remodeling Sydney
Our goal is to provide you with the best ensuite bathroom renovation and remodeling services in the Sydney area. Allow our team of experts to transform your ensuite baths into a luxury bathroom with a spa-like ambiance perfect for your unique style.
Aussie Bathrooms designs and build custom ensuite bathrooms that suit your needs and budget. We offer free consultations and can install your new bathroom in as little as three weeks. We offer a wide range of materials to create a personalized look for your space. We offer high-quality designs that are both aesthetic and functional for daily use.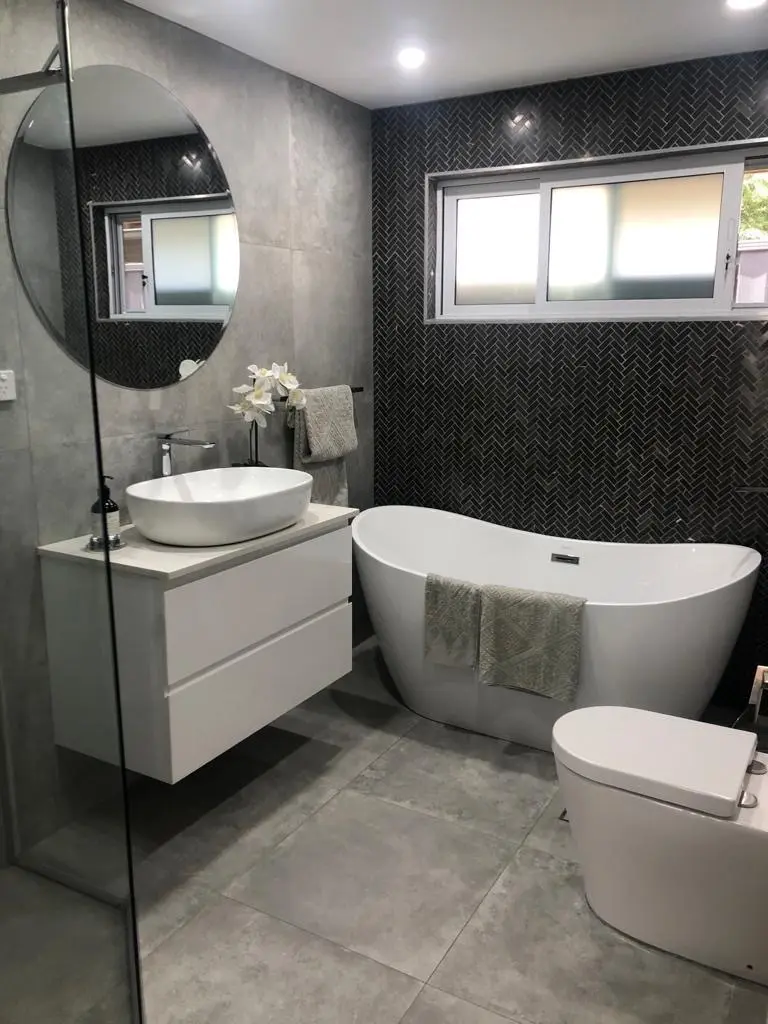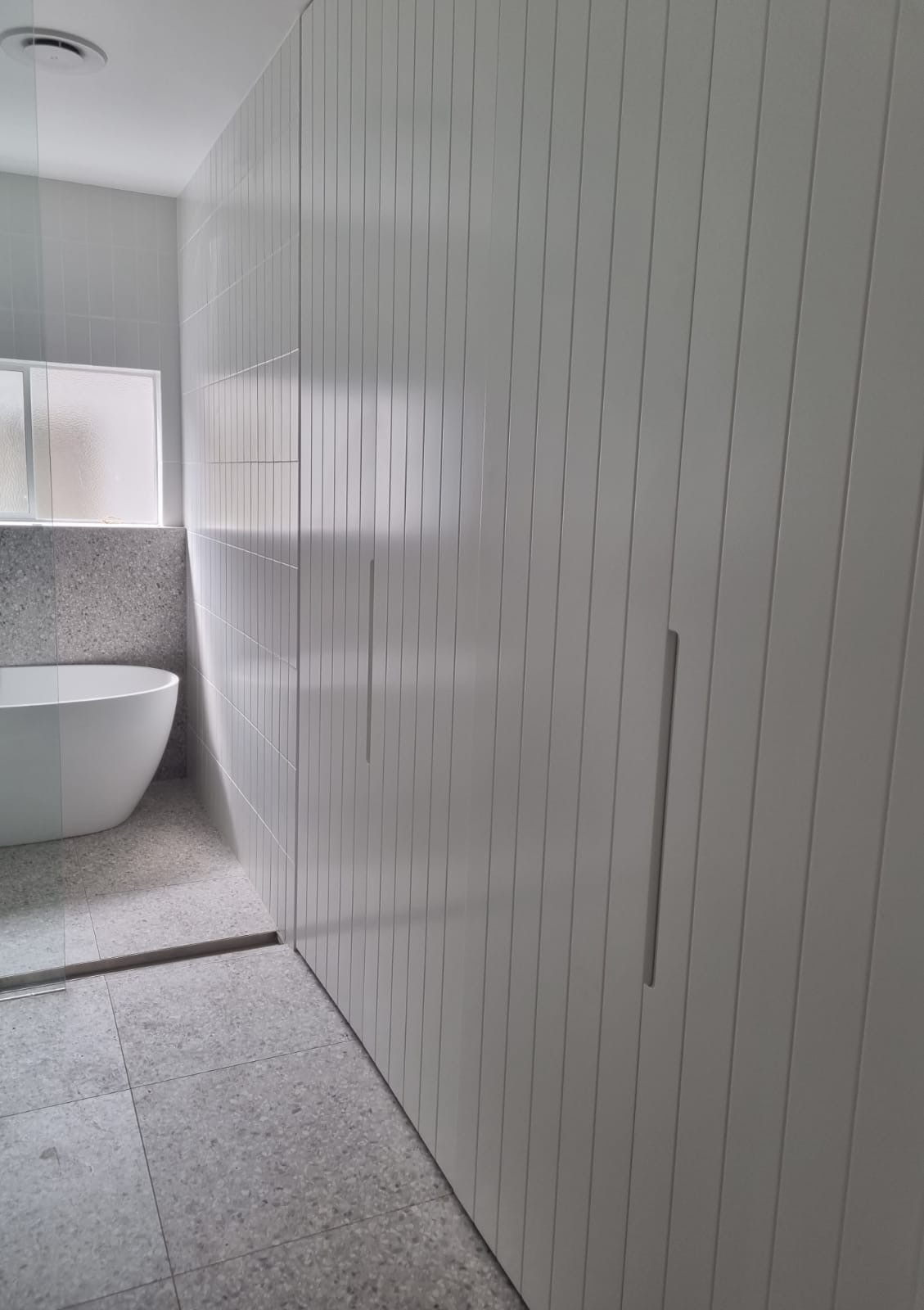 Expert Laundry Room Design Sydney
Aussie Bathrooms do more than bathrooms. We can also design and build modern, spacious, and functional laundry rooms that fit your requirements. As a busy professional or someone who is piled with housework, we understand that you may not have the time to declutter and organize your laundry area. No need to be anxious and stressed. Aussie Bathrooms can help you transform your laundry areas into an efficient, functional, and beautiful space in your home. 
We also advise our clients with the best storage and layout designs to be able to improve their laundry experience. We combine elements of organization and design to be able to create a layout that requires less tidying up – from cabinets to shelving bins, up to your folding stations. Aussie Bathrooms find ways in combining all of the things that you need and the small little things that make your laundry area a vibrant area in your home.
Aussie Bathrooms are not limited to upgrading your bathrooms and laundry areas. With the right design, we create stylish and welcoming spaces that will make a big difference in the quality of your life.
Affordable Tile Regrouting Services Sydney
Tiles are essential components that add beauty and function to your bathroom and laundry areas. While tiles can last a long time, the grout does not. If you are looking to change the look of your tile floors or update their current look but lack the budget for a retiling or a renovation, you can consider regrouting it instead.
Regrouts offers an affordable bathroom innovation option that can add a new look to your bathroom floors and walls. It prevents water from seeping behind your shower floors and walls, helps resist molds, and extends the life of your tiles.
If you find yourself looking for a professional that can offer quick, quality, seamless and reliable tile grouting services in Sydney, Aussie Bathrooms is the brand to trust. We provide affordable tile grouting services, available 7 days a week to meet your needs.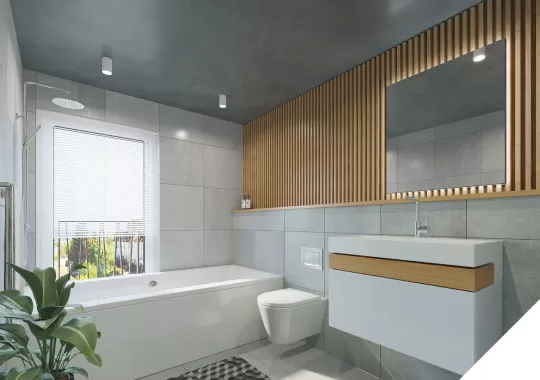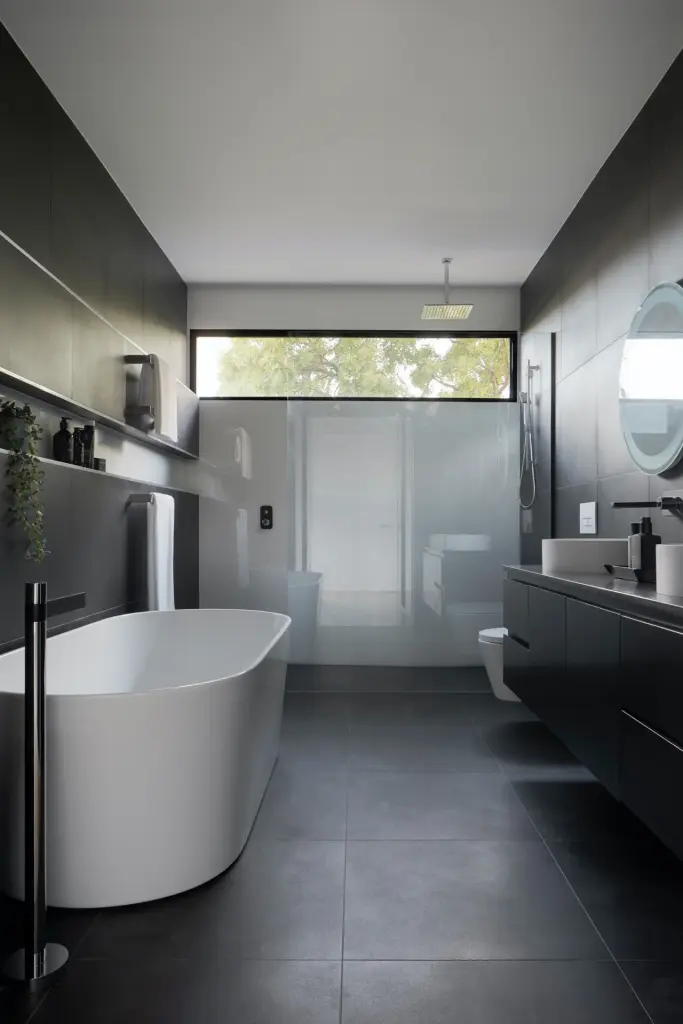 Bathroom Retiling Services Sydney
Traditional tile installation is a time-consuming and messy process with lots of setbacks and inconveniences. It is not as easy as you think it is. Affordable tiles have become hard to find, and you may end up spending more money and time on materials than you intended. 
If you've been thinking about re-tiling your bathroom for years but just can't bring yourself to spend all of the money, it may be time to consider working with Aussie Bathrooms Sydney. Our professional tilers will take care of everything from removing damaged tiles and grouts, drywall, and obstructions, to putting up new tiles. Efficient installation requires time, skill, and experience.
Are you ready to transform your bathrooms and laundry areas? With Aussie Bathrooms Remodeling & Renovations Services, we bring life and beauty back into these spaces.
Are you ready to transform your bathrooms and laundry areas? With Aussie Bathrooms Remodeling & Renovations Services, we bring life and beauty back into these spaces.
"Professional Work"

I have a few words to say about the emergency services of AEP. When we got some Electrical problems that have blown out of proportion, We just made a call for Aussie Emergency Electrician, they arrived within 24 hrs and resolved the problem.
"Experienced Work"

Emergency services provided in my office by Aussie Electrical and Plumbing Services were exceptional. They were very fast to complete our commercial plumbing work. I am very happy with their services
"Professional Work"

Everyone involved was very helpful and professional. I've used several blocked drain companies in Sydney and Aussie Services were the first to fix the problem properly! I've got no problem recommending Aussie Services to anyone."

Bathroom Renovations on a Budget
Your bathroom is one of the most used areas of your home, yet it is so often neglected. At Aussie Bathroom Renovations, we will help turn your Sydney bathroom into your own personal piece of paradise – you'll never want to leave! Using only the best in professional quality fittings, fixtures and materials, our team work alongside you to bring your dream custom bathroom to life on your schedule and on your budget. Aussie Bathroom Renovations are the leading small, budget and luxury bathroom renovation specialists in Sydney and we guarantee that we will meet and then exceed your expectations. For an obligation free quote on your Sydney custom bathroom renovation, get in touch with our friendly team at Aussie Bathroom Renovations today.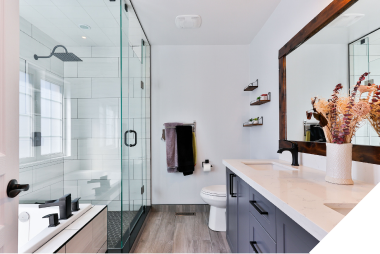 We sit down with you to discuss your ideas and draw up a design you'll love.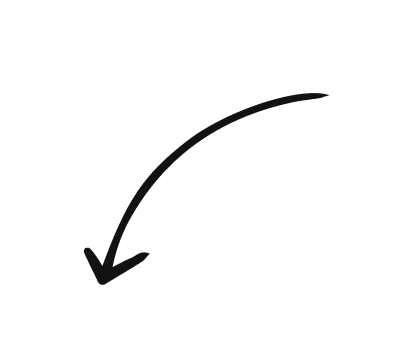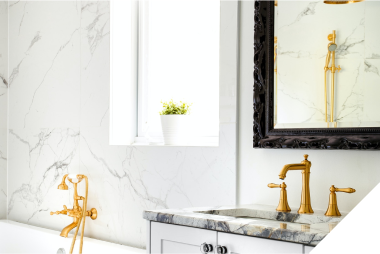 We begin renovating your new bathroom with top quality materials.
We check with you to ensure that you are 100% satisfied with the end result.
Get In Touch With Us Today!